Centrifugation That Supports 21 CFR Part 11 Compliance
As technology and software have advanced, laboratories have faced increasing regulations related to how they protect and store electronic data, including electronic signatures.
Part 11 of Title 21 of the Code of Federal Regulations; Electronic Records; Electronic Signatures (21 CFR Part 11) provides a set of U.S. federal regulations for data protection.
Our Avanti JXN Series high-performance centrifuges and Optima XPN ultracentrifuges support compliant environments and Good Manufacturing Practice (GMP) processes. In this brochure, we discuss specific sections of the code and provide details about the multitude of features that will help you ensure that your electronic records are accurate, authentic and consistent.
User Management
Multi-level, unique, user logins and passwords, link individuals to the instrument and procedures entered
Instrument requires username and PIN authentication to operate
Generates record of operation and captures electronic signatures
User-specific pre-defined programs limit potential for errors
Data Logging Parameters for Traceability
Records data usage by user, providing an audit trail of centrifuge activities
Provides read-only records of centrifuge activities within the instrument
Reports available as a PDF, XML, or CSV file and exports to a USB device if needed
About Our Avanti JXN Series High-Performance Centrifuges and Optima XPN Ultracentrifuges
We introduced the first commercial ultracentrifuge in 1947, and we haven't stopped innovating since. Fast forward to today and you'll discover that we've advanced centrifugation technology at a pace unmatched in the industry.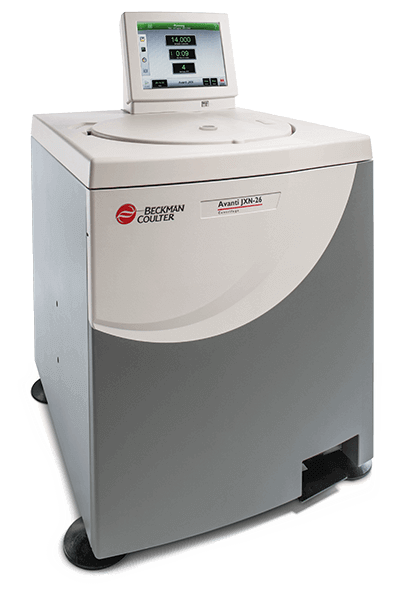 Avanti JXN-26 High-Speed Centrifuge
With a 6 L capacity, maximum speed of 26,000 RPM and RCF of 81,770 x g, the Avanti JXN-26 high-speed centrifuge is a true workhorse in the lab.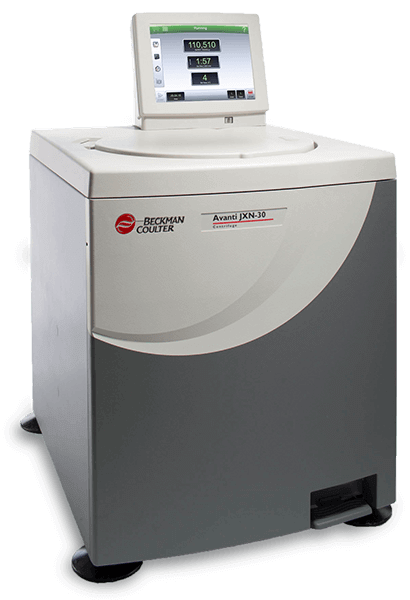 Avanti JXN-30 High-Speed Centrifuge
The Avanti JXN-30 high-speed centrifuge is an ideal solution for labs with a broad range of applications. With a maximum RCF of 110,500 x g and maximum speed of 30,000 RPM, it even has the capability of fulfilling certain ultracentrifugation needs.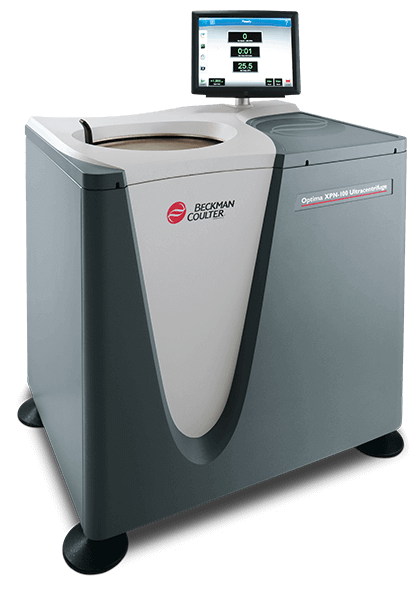 Optima XPN Ultracentrifuge
When it comes to ultracentrifugation, the Optima XPN is at the top of its class. Available in 100,000, 90,000 and 80,000 RPM configurations, it's become a mainstay in shared labs around the world.